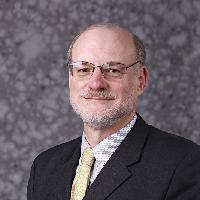 Miller, Scott E.
Chief Scientist
Systematics of Lepidoptera (moths); biogeography of Pacific Basin, New Guinea, and Africa; plant-insect community ecology
Geographic Focus
Background And Education
education and training
Public Biography
Scott Miller is Chief Scientist in the Office of Under Secretary for Science and Research, and also Interim Director of Smithsonian Libraries. Before coming to the Smithsonian's central administration, Miller previously held leadership positions at the National Zoological Park, the National Museum of Natural History, the International Centre of Insect Physiology and Ecology in Nairobi, Kenya, and the Bishop Museum in Honolulu, Hawaii. He helped establish and lead the Consortium for the Barcode of Life—an international network developing DNA-based identification tools to make biodiversity information more widely available. Miller maintains an active research program with more than 200 publications. His current research focuses on the integration of systematics, ecology, biogeography and conservation of insects and plants. Miller has a B.A. from the University of California at Santa Barbara and a Ph.D. from Harvard University.